Freitag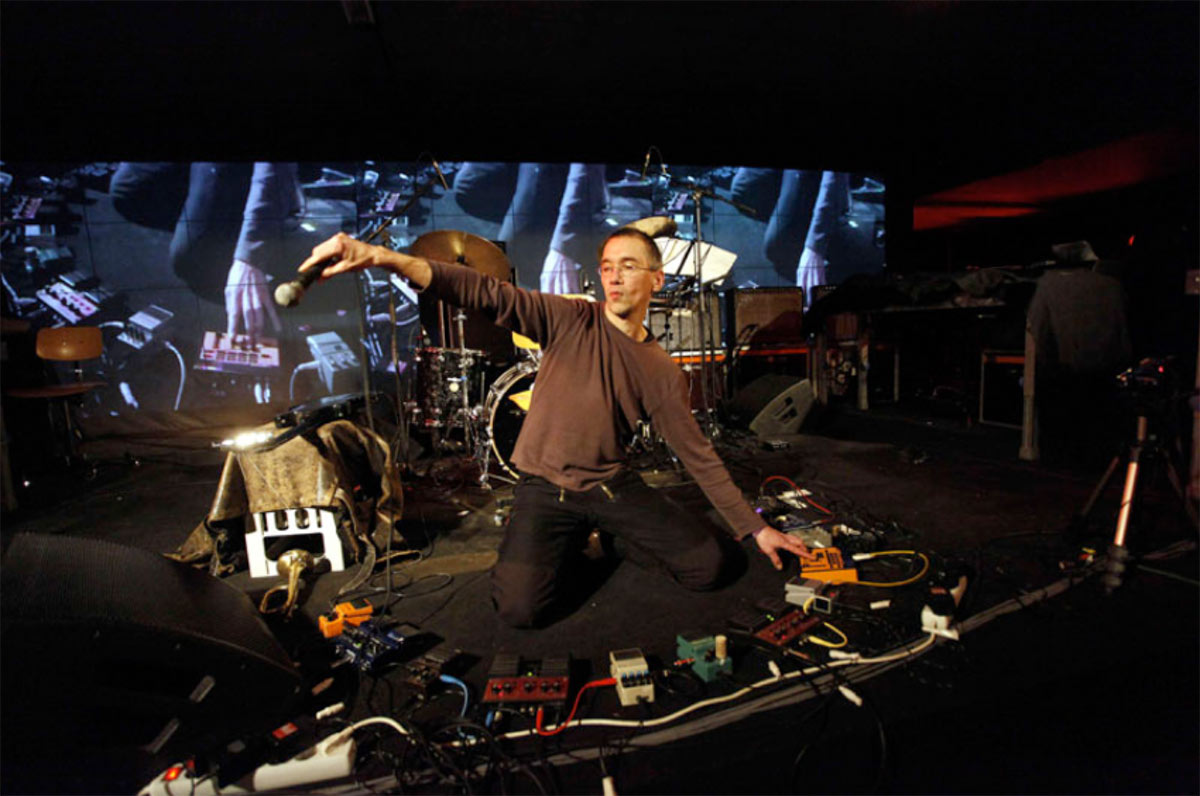 Bei seinen Livekonzerten entwirft GUIDO MÖBIUS nur mit Gitarre, Stimme, Trompete und einer Batterie von in Reihe geschalteten Effektgeräten eine hyperaktive Club-Variante seiner Musik. Von seinen Alben haben sich Möbius' Livesets weitgehend emanzipiert. Unvorhersehbar mutiert etwa ein ausuferndes Techno-Funk-Stück zur Lärmwand, um dann vielleicht von einer a-capella-Passage oder Acid-Bassline abgelöst zu werden. Straff organisierte Arrangements und ausschweifende improvisierte Passagen wechseln sich ab.
Jede musikalische Bewegung liegt offen, jeder Tritt auf ein Fußpedal kann vom Publikum mit vollzogen werden. Die Entstehung der Livemusik von GUIDO MÖBIUS ist kein hinter aufgeklappten Bildschirmen verborgenes Geheimnis. Sie liegt offen und darin liegt auch ein Teil ihrer Faszination. Der andere, gewichtigere Teil besteht in den überraschenden Wendungen, der Sogwirkung und dem feinen Humor, wovon die Konzerte dieser Ein-Mann-Band durchzogen sind.
///
At his live concerts, GUIDO MÖBIUS designs a hyperactive club version of his music with only guitar, voice, trumpet and a battery of effects devices connected in series. Möbius' live sets have largely emancipated themselves from his albums. For example, a sprawling techno-funk piece mutates unpredictably into a wall of noise, only to be replaced by an a capella passage or acid bassline. Tightly organised arrangements alternate with debauched improvised passages.
Every musical movement is open, every step on a foot pedal can be followed by the audience. The creation of GUIDO MÖBIUS' live music is not a secret hidden behind open screens. It is open and therein lies part of its fascination. The other, weightier part consists in the surprising twists, the pull and the fine humour that permeate the concerts of this one-man band.