Freitag
Live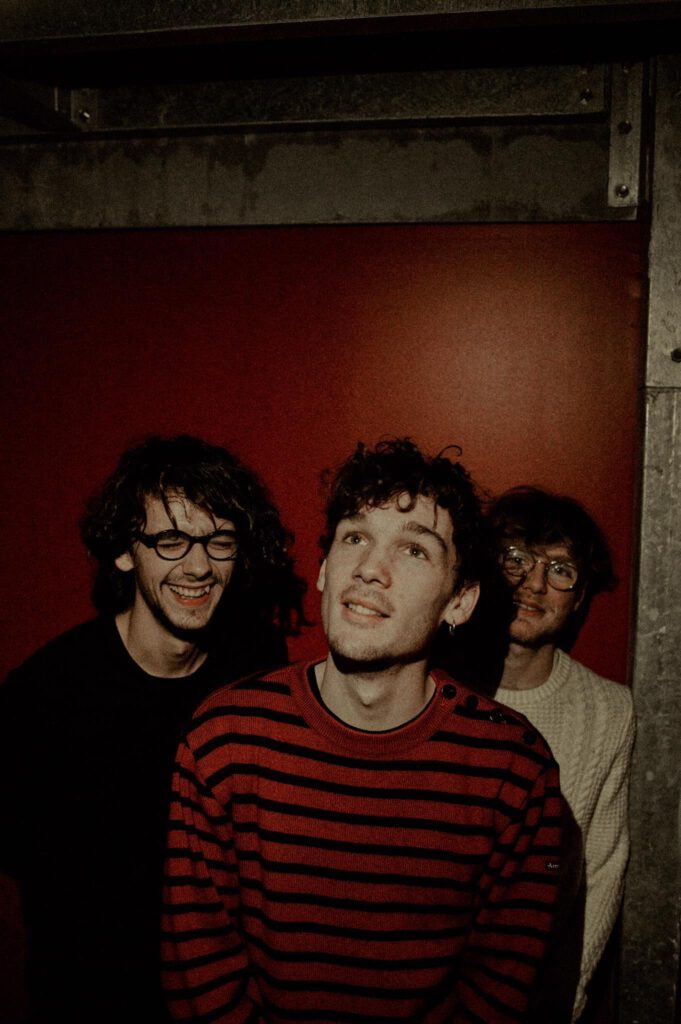 LYSISTRATA haben es eilig. Ben Amos Cooper (Schlagzeug, Gesang), Theo Guéneau (Gitarre) und Max Roy (Bass), die ausäußerst radikalen musikalischen Kreisen stammen, haben ihr Gebäude aus Krach in schwindelerregender Höhe errichtet. Als Anhänger einer Musik, deren offensichtliches Erbe der 90er Jahre nicht von der Hand zu weisen ist, überschreitet das Trio die üblichen Etiketten des Post-Hardcore und des Noise-Rock mit einer Spontaneität, die ihrem jungen Alter nur angemessen ist. Nach zwei Alben und ausdauernden Tourneen kehrte das Trio mit einem mutigen Paradigmenwechsel an den vorderen Bühnenrand zurück: Asymmetrie, Dissonanz, Klangwände, Noise-Labyrinthe und frontale Emotionen. LYSISTRATA hat eine unbestreitbare Gabe zu kreieren, zusammenzufügen und zu vereinen.
LYSISTRATA are in a hurry. Ben Amos Cooper (drums, vocals), Theo Guéneau (guitar) and Max Roy (bass), who come from extremely radical musical circles, have built their edifice of noise to dizzying heights. Devotees of a music whose obvious 90s heritage cannot be denied, the trio transcend the usual labels of post-hardcore and noise-rock with a spontaneity that is only befitting their young age.
After two albums and enduring tours, the trio returned to the front of the stage with a bold paradigm shift: asymmetry, dissonance, walls of sound, noise labyrinths and frontal emotion. LYSISTRATA has an undeniable gift for creating, assembling and uniting.