Sonntag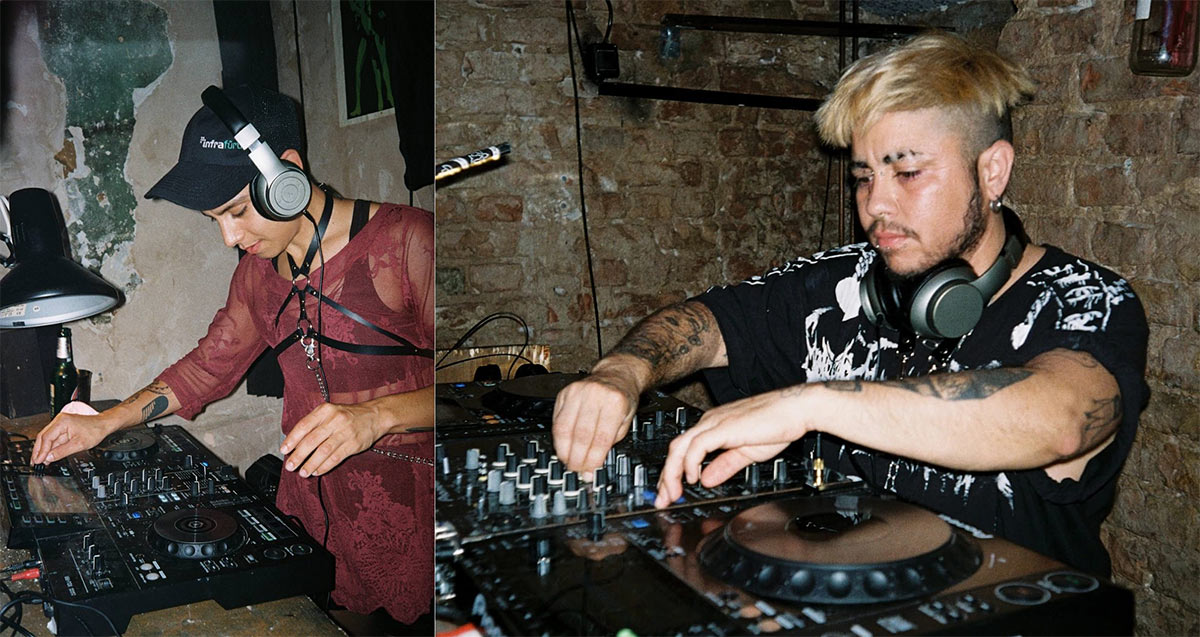 DJ PENDEJO, auch bekannt als Pi, ist ein Transmann aus Argentinien, der nun in Berlin lebt. PENDEJO legt seit 2013 auf queeren Partys in den Vorstädten von Buenos Aires auf. Sein eklektischer Stil ist eine Mischung aus Pop, lateinamerikanischem Pop, Reggaeton, mittelöstlichem Pop, Trap, Hip-Hop und mehr. Er tritt auch als Beatmaker und Filmemacher in Erscheinung.
DJ Nvu3lt0, auch bekannt als Nat I, ist ein Trans-Latino-Boy aus Argentinien, der wie PENDEJO in Berlin lebt. Er mag es, verschiedene Stile zu kombinieren und mischt Old School Reggaeton, Cumbia, Neoperreo, Pop, Turreo aus der aktuellen Szene und wahrscheinlich auch ein paar Sachen aus den frühen 2000ern, um euch sehr glücklich zu machen.
///
DJ PENDEJO, also known as Pi, is a trans man from Argentina who now lives in Berlin. PENDEJO has been spinning at queer parties in the suburbs of Buenos Aires since 2013. His eclectic style is a mix of pop, Latin pop, reggaeton, Middle Eastern pop, trap, hip-hop and more. He also appears as a beatmaker and filmmaker.
DJ Nvu3lt0, also known as Nat I, is a trans-Latino boy from Argentina who, like PENDEJO, lives in Berlin. He likes to combine different styles and mixes old school reggaeton, cumbia, neoperreo, pop, turreo from the current scene and probably some stuff from the early 2000s to make you very happy.