Sonntag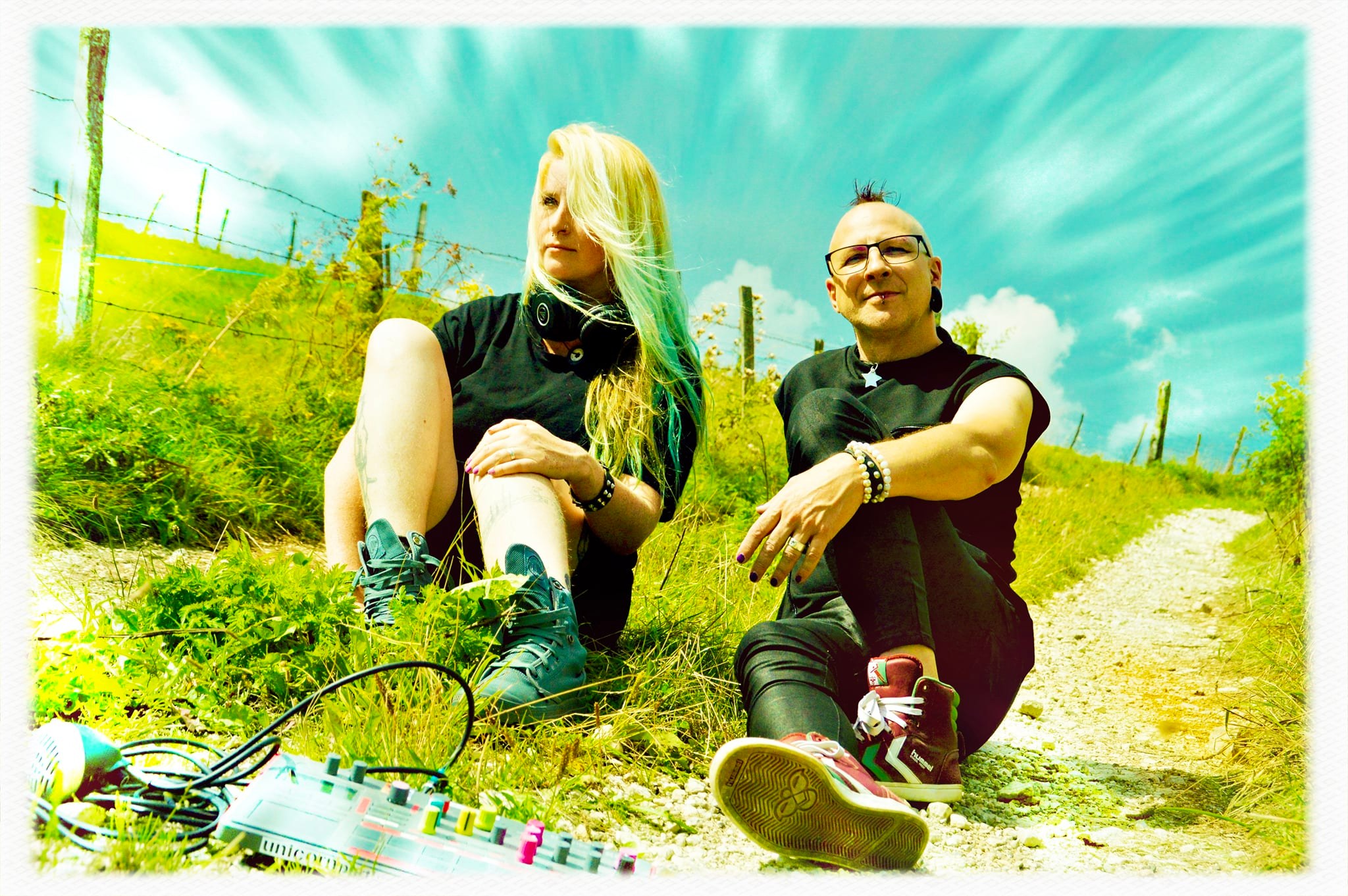 Aus der Erfahrung von Migration und politischem Aktivismus, jahrelangen Experimenten in verschiedenen Bands, Musikstilen und Sprachen bringt UNICORN PARTISANS ein glitzerndes Feuerwerk queerer Anarcha-Texte auf Russisch, Englisch und Deutsch. Ihre Songs über die depressive Realität geben euch einen Dancefloor zum Ausrasten und eure Wut, Ängste und Hoffnung durch Tanzen, Schreien, Lachen und Weinen auszudrücken…
Scheng-Fou verbindet moderne elektronische Musik mit verzerrten gitarresken Riffs. Verspielte Melodien sprudeln aus verschiedenen Kistchen und Knöpfen mit dem Spirit von Punk. Gleichzeitig wechselt Tan-Ya immer wieder erfrischend und unerwartet den Stil, growlt, spricht und screamt ihre Texte und interpretiert ihre Stimme mit Dancefloorkompatiblen Dub- und Club-Effekten.
DiscoPunk vs. TechnoCrust: eine Reise durch New Wave, harte Beats und verzerrte Sounds mit verspielten Melodien und viel Humor, Ironie und (Selbst-)Kritik. Punkig und wunderschön.
IN TECHNO WE CRUST: DANCE, FIGHT AND GLITTERIZE!!
///
From the experience of migration and political activism, years of experiments in different bands, music styles and languages Unicorn Partisans brings you glittering fireworks of queer anarcha lyrics in Russian, English and German. Their songs on depressive reality give you a dancefloor to get wild and to express your rage, fears and hope through moving, smiling, screaming, laughing, and crying…
Scheng-Fou combines modern electronic music with distorted guitar riffs. Playful melodies bubble out of various boxes and buttons with the spirit of Punk. At the same time, Tan-Ya changes her voice style again and again in a refreshing and unexpected way, growls, speaks and screams her lyrics and interprets her voice with dancefloor-compatible dub and club effects.
DiscoPunk vs.TechnoCrust: a journey through new wave, hard beats and distorted sounds with playful melodies and lots of humour, irony and (self)criticism. Punky and beautiful.
IN TECHNO WE CRUST: DANCE, FIGHT AND GLITTERIZE!!