Samstag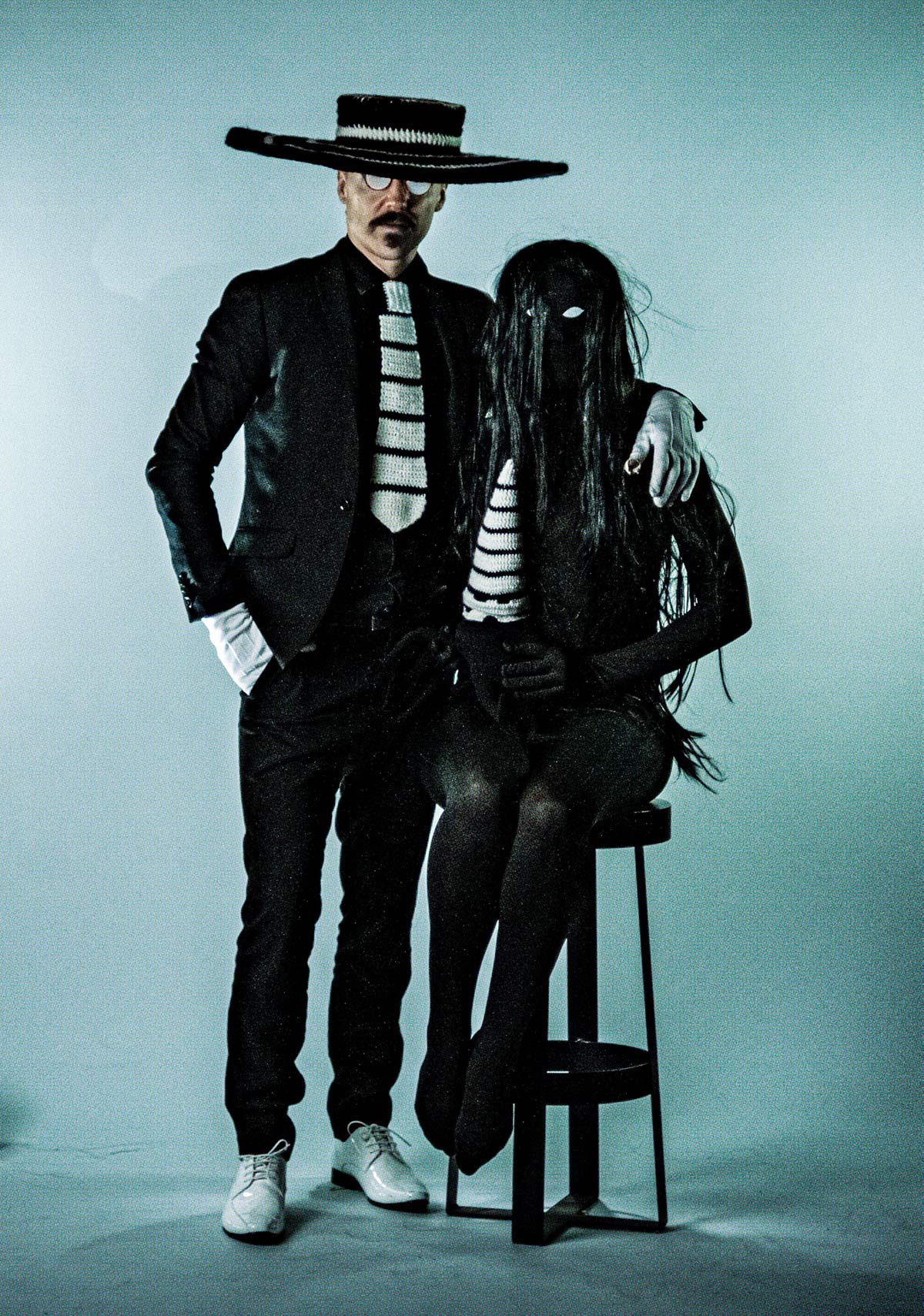 In den letzten zwei Jahren waren VERMIN TWINS auf der Suche nach dem Unbekannten, nach neuen, wahrhaft erregenden Klängen und Bildern. Ein Prozess des Ausprobierens und der Entdeckung. Im VERMIN-Modus suchen sie nach dem Chaos in der Harmonie und der Schönheit im Schutt, destillieren die Essenz aus Schmutz und Schrott. Unter dieser Prämisse haben sie versucht, ein neues Universum zu erschaffen, indem die Grenzen unserer Vorstellungskraft und die uns zur Verfügung stehenden Ressourcen herausgefordert werden.
Das Ergebnis dieser Reise ist ein Album voller gesetzloser Holzbläser, schmuddeliger Perkussion, lachender Flöten, unheimlicher Vokalakrobatik und müder, alter Elektronik, die sich fröhlich in einem gemütlichen Pool aus Müll tummeln und sich von Minute zu Minute vermehren. Pop wagt sich in urwüchsiges Territorium und klangliche Feuchtgebiete voller grüblerischem Leben. Diese unberührte Saga nimmt dich mit auf eine psychotrope Safari, bei der abstoßende Gerüche fiebrige Kopfschmerzen verursachen und Insekten dich bei lebendigem Leibe auffressen, doch du willst nicht aufhören und wirst in die Tiefe gesogen, bevor du es merkst.
///
For the past two years, VERMIN TWINS have been on a quest for the unknown, for new, truly exciting sounds and images. A process of trial and error and discovery. In VERMIN mode, they search for the chaos in harmony and the beauty in debris, distilling the essence from dirt and junk. With this premise, they have sought to create a new universe by challenging the limits of our imagination and the resources at our disposal.
The result of this journey is an album full of lawless woodwinds, grungy percussion, laughing flutes, eerie vocal acrobatics and tired old electronics, happily cavorting in a cosy pool of junk, multiplying by the minute. Pop ventures into primal territory and sonic wetlands full of brooding life. This pristine saga takes you on a psychotropic safari where repulsive smells give you a feverish headache and insects eat you alive, but you don't want to stop and get sucked in before you know it.