Freitag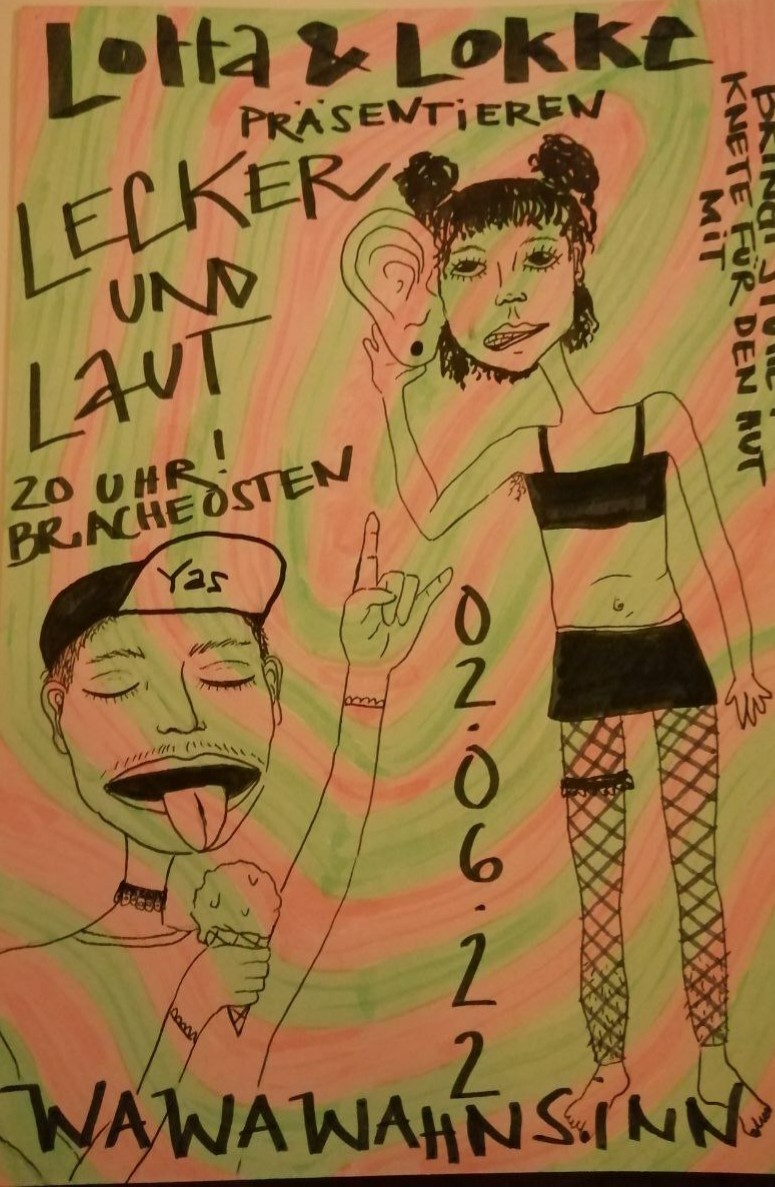 DIE LECKER & LAUT SHOW
Physical & Puppet Thatre
Der Name ist Programm, das Queer FLINTA* Duo bestehenden aus Lokke & Lotta spielen ein spaßig absurdes Nummernprogramm zusammen. Von anmutiger Verstörtheit über Puppentheater, Jahrmarktsanimation, Sorrytelling bis Burlesque ist so manche Leckerei in die Wundertüte gestopft und wartet auf den Zuckerschock als Höhepunkt. Freund:innen der guten Unterhaltung und Leckermäulchen sollten sich angesprochen fühlen.
///
THE YUMMY & LOUD SHOW
Physical & Puppet Thatre
The name says it all, the Queer FLINTA* duo consisting of Lokke & Lotta put together a fun and absurd programme of acts. From graceful derangement to puppet theatre, fairground animation, sorrytelling to burlesque, many a treat is stuffed into the surprise bag and awaits the sugar shock as the climax. Friends of good entertainment and foodies should feel addressed.