Russia/UK/Spain
AlternativeHipHop
Djs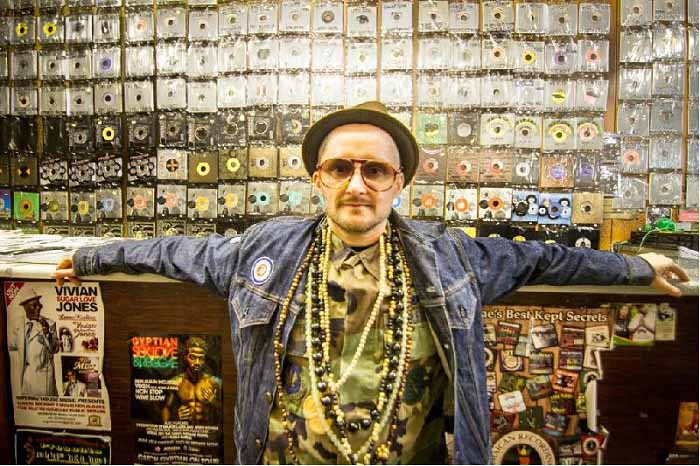 здоровье!
With 20 years under his belt in mixing hip hop, soul, funk, grime, reggae, dub and base, this Russian born and in Barcelona living DJ Vadim is a master of his trade.
Apologies, but we can't avoid doing some serious namedropping here as he's collaborated with DJ Krush, Stevie Wonder, The Roots, Prince, Public Enemy, Dilated Peoples, Kraftwerk, Sly and the Family Stone, Fat Freddys Drop, Super Furry Animals, and Paul Weller… Y'know what I'm sayin?
With releases on Ninja Tunes, own label Jazz Fudge and a Grammy nominated BBC radio show this human has deserved a place in alternative hip hop heaven. Judging by the years he's ahead musically we are happy to welcome him to the Off The Radar 2018 – our special guest from the year 2063, DJ Vadim!